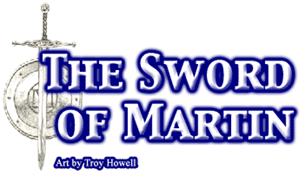 ---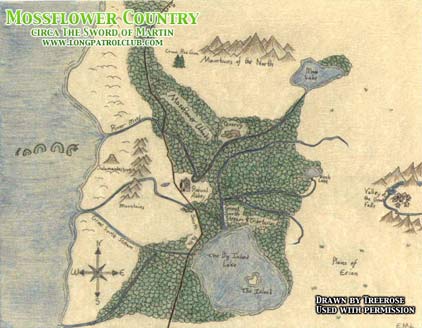 ---
Frequently Asked Questions--

Q - What is this?

A - This is a Pass-A-Long Story. A Redwall fan writes one chapter, then passes the story over to another fan and they continue it. Hence the name "Pass-A-Long".

Q - How do I write a part?

A - E-mail me with your e-mail address expressing your interest to write a part. I'll add you to the writer's list and I'll contact you when it's your turn. DO NOT SUBMIT A PART UNLESS I CONTACT YOU. I will not be able to use it.

Q - Can you send me more info on the story?

A - No, sorry, I can't. I get a lot of e-mail and, unfortunately, don't have enough time in the day to answer all of them. All information on the story can be found by reading the parts, and then by visiting the SOM Bio section. All the procedures for participating are listed on this page.

Q - May I use this story on my site?

A - In a nutshell, no. This story is a piece of original work and is © The Long Patrol. You may not use any part of the story on any other site. You may link this gateway page, but nothing more.

Q - Will I get credit?

A - Of course! Your name (nickname, e-mail address or whatever you'd like) will be listed under your Chapter heading. Just be sure to tell me which you'd prefer.

Q - Can I introduce a character?

A - Yes and no. The group heading after Trager was getting too big, so I split it up. You can introduce an Abbey character (see the bio section for a list of current Abbey-positions [Abbot, Foremole, etc.] filled) if you'd like, since that portion of the story is underdeveloped. If you'd like a character to meet the group chasing Trager, then you can introduce them, but they must stay behind when the group moves on.

Q - When does this story take place? Can I use Matthias/Martin/Mattimeo?, etc.

A - NO! This is, in essence, a Fan Fiction. The only connection to Redwall is the area, Sword of Martin, and Redwall itself. You cannot use any character introduced in the books. As for when the story takes place-- many, many seasons after the most current book (chronological order), which would be Triss.